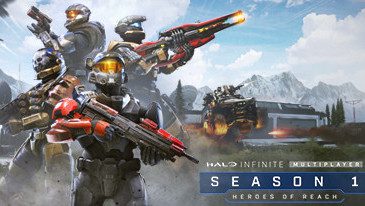 Step into the boots of a fresh Spartan and fight for galactic supremacy in free-to-play Halo Infinite Multiplayer
Additional Information
Title
Halo Infinite (Multiplayer)
Publisher
Xbox Game Studios
Minimum System Requirements
Operating System
Windows 10 RS5 x64
Storage
50 GB available space
Graphics
AMD RX 570 or Nvidia GTX 1050 Ti
Processor
AMD Ryzen 5 1600 or Intel i5-4440
Description
Step into the boots of a fresh Spartan and fight for galactic supremacy in free-to-play Halo Infinite Multiplayer. Engage in epic battles in a wide variety of arenas, using many of the classic weapons and vehicles of Halo lore in battles both large and small. Bring your own gear and scavenge powerful items across the battlefield to give you the edge!
Halo Infinite Multiplayer offers loads of customization options for making your Spartan totally your own, from helmet and weapon colors to even a personalized AI. More updates and options will be added each season, and you can always go back to get previous seasons' content.
All material on this page is copyrighted by ©Level Infinite and their respective licensors. All other trademarks are the property of their respective owners.