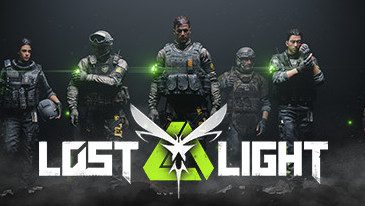 Go it alone or team up with friends (or enemies you decide to spare) in this cross-platform, survival shooter.
Additional Information
Minimum System Requirements
Operating System
Windows7SP1, Windows8.1, Windows10
Storage
10 GB available space
Description
Take on the brutal world of NetEase's Lost Light as you try to discover the dark secrets behind the "exclusion zone." As a member of the "Firefly" task force, you'll need to hop into the action and dig up all the loot you can and make it to extraction in this third-person shooter.
Taking on traits from other games, Lost Light throws you into co-op and PvP based missions to gather all the supplies you'll need to survive while expanding and building your shelter. Featuring realistic weapons and modifications, Lost Light puts its own spin on the survival, lobby-based shooter by adding an open market shelter building system, a player-driven economy.
Don't go down in the game's heavily tactics-based battle though as that will cost you everything you carried into battle or found on the battlefield. 
You don't have to go alone as you can squad up with friends or even team up on the fly with an opponent you decide to spare. The action is available on both PC and mobile devices and cross-play is enabled go get to the evac point!
All material on this page is copyrighted by ©Level Infinite and their respective licensors. All other trademarks are the property of their respective owners.