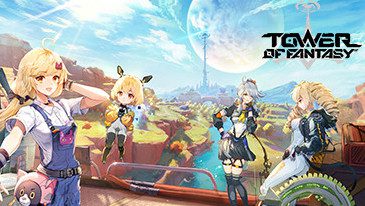 Tower of Fantasy brings the MMORPG experience to PC and mobile with a F2P, splashy, anime-esque style.
Additional Information
Minimum System Requirements
Operating System
Windows 7 SP1 64-bit
Storage
At Least 25 GB of Available Space
Graphics
NVIDIA GeForce GT 1030
Processor
Intel Core i5 or equivalent
Description
Tower of Fantasy has finally made its way to a global release after a few years of eager anticipation by many MMORPG fans. Available on PC and mobile devices, Tower of Fantasy puts players into the thick of catastrophic disaster. Players are part of a team of people that have been forced to leave earth, along with the rest of mankind, due to resources no longer being available to sustain life. However, our new home may not be any better even after finding a new resource called "Omnium" since radiation from the new resource seems to makes things pretty dire.
After creating your character, you'll be off exploring an open world in a mix of a fantasy/sci-fi setting with the ability to swap weapons and combat styles on the fly. The action combat style makes its way into both PvE and PvP sides of the MMORPG as you team up with friends to tackle increasingly more difficult bosses and challenges in a bright and vibrantly colored world. Like other gacha-styled games, Tower of Fantasy provides the chance to "pull" new characters (as characters are the foundation for weapons and combat styles).
All material on this page is copyrighted by ©Level Infinite and their respective licensors. All other trademarks are the property of their respective owners.