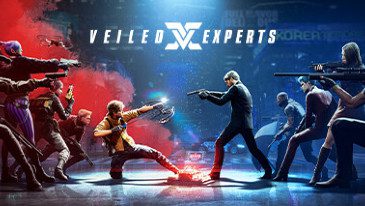 The 5v5 action may be intense, but when the bomb goes off and the map changes, it may just be every person for themselves.
Additional Information
Developer
NEXON Games Co. Ltd.
Minimum System Requirements
Operating System
64-bit Windows 8
Storage
20 GB available space
Graphics
GeForce GTX 960 or Radeon R7 370 with 2GB of video RAM
Processor
3.0 GHz Quad Core CPU
Description
Love the "Search and Destroy" mode of shooter games from the past? VEILED EXPERTS is revamping the mode for some intense 5v5 shooter gameplay. Pick from a list of agents, each with their own unique abilities, and hop into the action.
Each match is a ticking time bomb, literally, as teams race to prevent or cause a bomb to destroy the map. The match doesn't end here though. Once a bomb goes off, prepare for massive changes to the map. While you can run, jump, and climb your way around the environment, things may get a bit harder with buildings collapsing around you.
Adding to the chaos, a "battle royale-like cloud" closes around the map forcing the action into smaller quarters and preventing spawn camping.
In between rounds you'll be able to modify your loadout via the round shop to meet any challenges you weren't initially prepared for at the match's start.
All material on this page is copyrighted by ©Level Infinite and their respective licensors. All other trademarks are the property of their respective owners.